A month has passed since the official announcement of the Chronotopia's project and the team has been hard at work since then!
Indeed, we've almost finished the prototype that consists in the introduction of the game, and so takes place in purgatory. It's a rather short fragment (about a dozen of minutes) but it helped us getting used to the new organization. What's really different compared to our old projects is that we're way more attentive to details, and so spend way more time on each element. But I think it's worth it!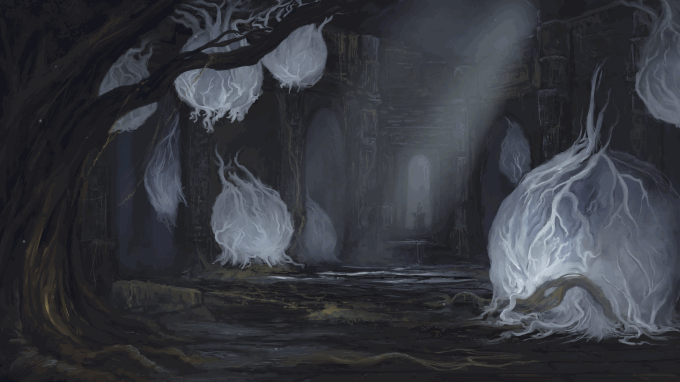 Take this background made by Pyrite, for example. Finding the right timing for the animations and particles took me hours, yet the result is rather subtle. But it's so damn pretty like this~
We're only missing the translation and some GUI elements but I wanted to clarify that the prototype won't be publicly available because that's not its use. We will only show it to a closed sample of testers in order to be sure the development of the project is on the right track. And, given the ambition art direction of Chronotopia, it's very likely that we're going to make a public (free) demo in some months in preparation for a crowdfunding campaign.
If the wait seems interminable, note that the prototype will be available for people who pledge 10$ and more on my Patreon anyway. And, to comfort those of you who are broke, know that I have not forgotten about you! We're going to make a teaser video upon the release of the prototype and I think you will like it~
Until that video comes out (in a few days), I remind you that the online store is officially open o/.