Last time I introduced prince Thalie and his cool cape, so let's move on to the last candidate: Genèse!
Minor spoilers ahead: the setting and characters of the route are revealed.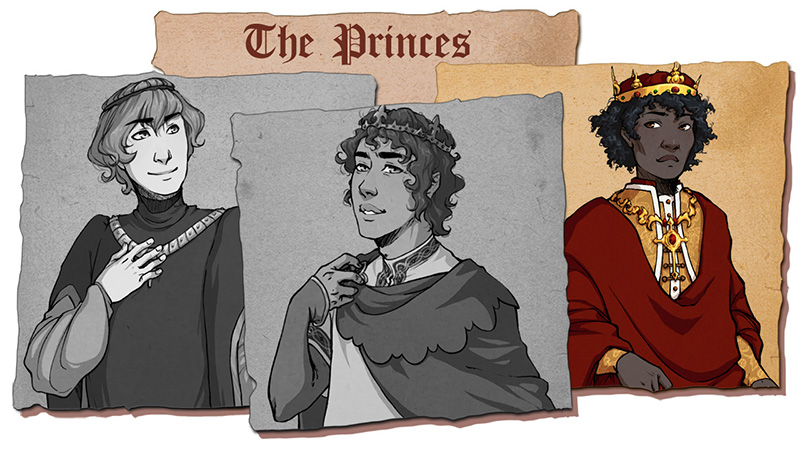 Genèse is the prince of the D route and lives so far away that's he's actually ruling the kingdom of a different country. If that's not a change of pace, I don't know what is! He's just a little older than Griselde and Thalie but maybe that's just accentuated by his serious air. As a religious and righteous man, he may look stern at a first glance but surely you'll be able to melt his heart~ Though, truthfully, Genèse is already king, and a widow at that, so you'll be the one comforting him for once!
Genèse's city is bursting with life and populated by merchants, including this young man called Georges. He's travelling the world as a peddler, going both to marketplaces and people's houses to sell various useful items. And since there was no radio or newspaper in the Middle Ages (let alone Internet), he also spread rumors and news about the various locations he visits. Georges actually appears in several routes of Chronotopia: Second Skin and is a precious source of information for Kionna.
And that's the end of the routes presentation. For obvious reasons, I won't tackle the endings as I don't want to say too much: writing those posts without spoiling was already hard enough. But worry not, we haven't explored everything just yet!

Unlike with the previous routes, I'm still in the middle of the programming phase with this one. It's coming along nicely though!