Happy Holidays to all! As we do every year, I'd like to take some time to look back on Träumendes Mädchen's activities. If 2017 had been a living hell and 2018 an unexpected rebirth, what did 2019 have in store for us? The answer will surprise you…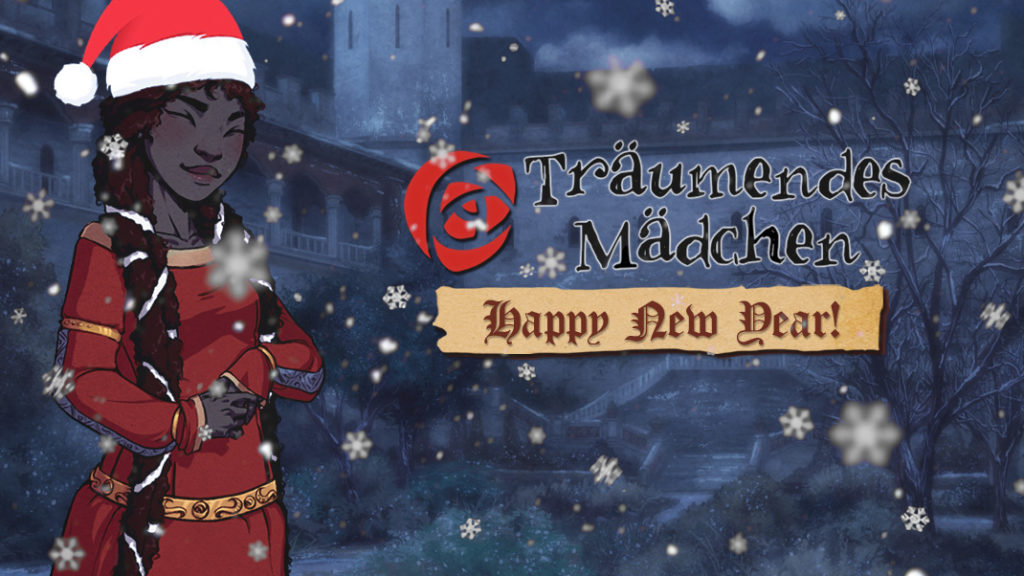 2019: it goes up, it goes down
I will spare you the suspense from the get-go: it felt like 2018 but backwards. The year was starting in a favourable light, so I was pretty optimistic…and it didn't last.
The fist issue I encountered is related to the editing of the text. Originally, my wish was to primarily rely on the translator and simply refine a few details here and there, to ensure that the English version would measure up to the French one. A stage that should have been relatively quick, transitional, while I would send the revised text to native speakers.
Unfortunately, I slowly realized upon working on the B1 route, then the B2 route, that the result did not quite correspond to my expectations. I don't blame the translator, who clearly did his best, but it is obvious that Chronotopia is an extremely difficult game to translate: beyond my already flowery style, I regularly borrow old turns of phrase, go on about technical considerations (for example, a few lines require some knowledge of falconry or cooking) and I have the bad tendency to hide various references everywhere. This explosive mix is the reason why the translation sometimes sadly misses what I truly wanted to convey.
Considering that the international version of Chronotopia will be the most widespread one, I wouldn't want to take the risk of telling a different story through each version. Consequently I took it upon myself to edit the translation more extensively, which sometimes means retranslating entire passages. It does take me twice as much time as expected, which partly explain why I couldn't meet a deadline that was only supposed to include programming.
Sadly, unexpected factors added themselves on top of this first complication. Firstly, active teammembers almost all encountered personal issues at the same time, which culminated in a series of extremely difficult three months. With me, it took the form of a health concern that was as absurd as it was frustrating.
At the beginning of the year, I started taking a progestogen-only pill under the guidance of my gynecologist. What could be more ordinary? As it happens, its side effect was to throw me into a suden depressive state! I immediately reacted and swapped the generic drug with the original one that seemed harmless in comparison. In reality, the original drug had the same side effect but in a diluted and insidious way. Months went by during which I felt slow and tired for seemingly no reason: I was struggling to finish Chronotopia's C1 and C2 routes even though I was working on them ceaselessly. Eventually my partner sniffed out the trick. When I stopped taking that medication, I almost regained my energy overnight, which was a relief, but I'm still very annoyed to have lost so much time for nothing, precisely when I had to be productive!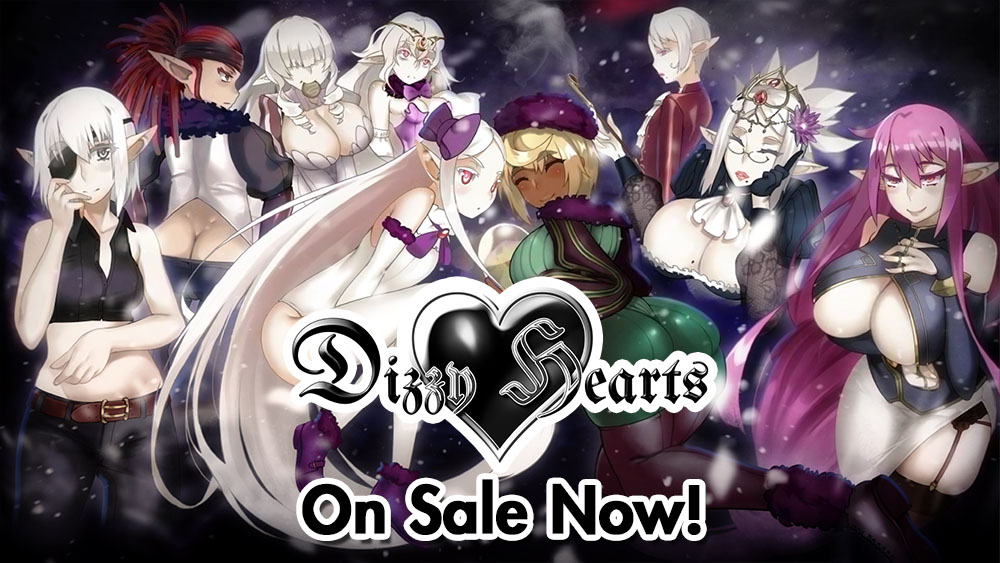 Simultaneously, I was to help programming on Dizzy Hearts, Lupiesoft's magnum opus. Given that it's a game with a tortuous development, I don't think I will surprise you if I say that my experience was more painful than on the previous projects. I usually find it more relaxing to collaborate with other teams because it allows me to change my work environment and publish a finished work. This time, I felt like I was running into similar challenges as with Chronotopia: an ambitious Kickstarter and a development time that's abnormally long, with all the expectations that come with it. I'm nonetheless proud of the result, since Chapter 1 just got released, but it did require a lot of blood, sweat and tears! And not just mine…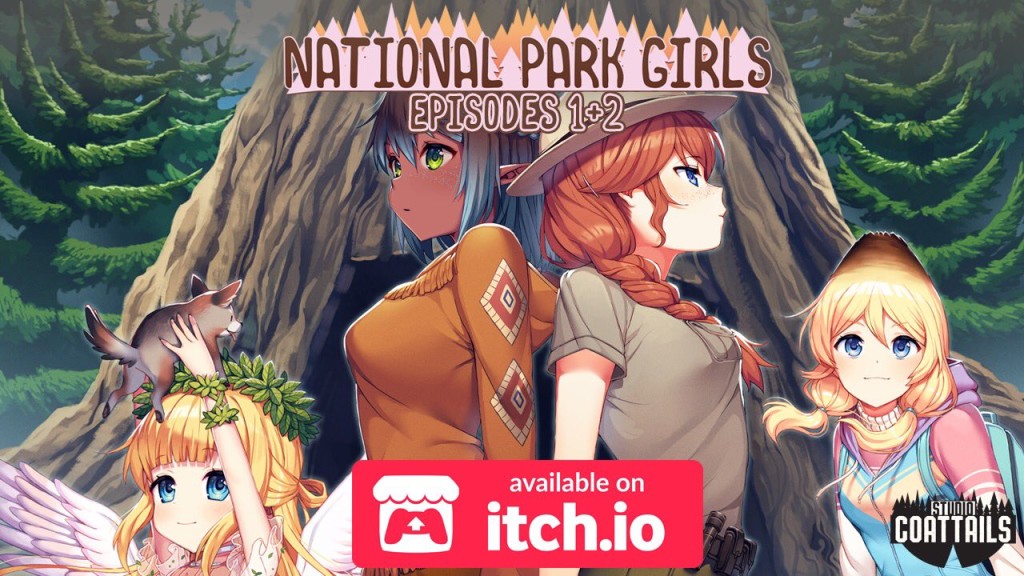 Additionally, 2019 brought something new in a big way. In the past, each time Chronotopia encountered a new setback, I would do a round of commissions to preventively replenish the company account. But I would be very selective to ensure I could still dedicate all my time to Träumendes Mädchen. Over time and with experience, I decided to publicly offer programming and directing services, opening the door to more opportunities. And, in a short time, I already had the chance to work with very cool people!
This autumn, I was able to help Studio Coattails on the episodic visual novel National Park Girls. A nasty bug was forcing them to remove the 3D camera from the game so I reanimated most of the movements in Episode 1 (zooms, pans, etc) in preparation for Episode 2, which is now released.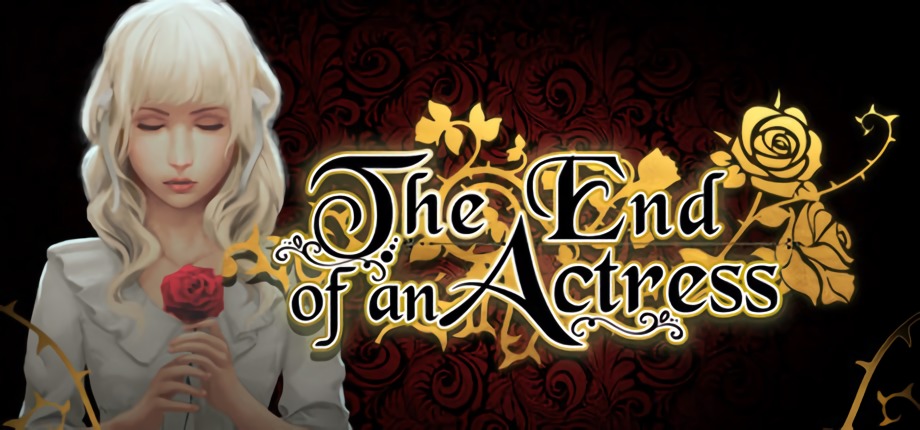 And this winter, I also had the pleasure of polishing the code for The End of an Actress by the prolific ebi-hime. In short, I tried to make the presentation more dynamic by adding animations in some places and working on the scene composition. The VN should come out early next year so I can't wait to see how the final version looks like~
It could even be that more collaborations are in the pipeline! I cannot talk about it yet as I'd rather have the greenlight beforehand but 2020 is already looking like a wild year.
2020, light at the end of the tunnel or illusion?
Taking a step back, I realize that 2019 really was an irregular and deceptive year. On one hand, I still couldn't work on the Steam version of Wounded by Words because I wanted to give priority to Chronotopia, yet Chronotopia hasn't been released either. But, on the other hand, I still managed to publish several sizeable builds (one for the B1 and B2 routes in January and one for the C1 and C2 routes in August), which basically amount to two games! The massive script really does put a lot of things in context…
As such, my expectations for the team are virtually the same: I still wish to release the Steam edition of Wounded by Words, then the full version of Chronotopia: Second Skin. Considering that a third build is planned for early next year, we should reach 75% completion shortly, which should be more than enough to finally lift the curse that has been following the project in 2020! I say "should" because, with my intersideral bad luck, an asteroid could fall on my head in two days that it wouldn't even surprise me anymore… If you have a goat to sacrifice in praise of any divinity, now is the time.