It's on starting blocks that the team is delivering to you the latest news before Japan Expo 2014. And, to start off on the right foot, here is our promotional visual !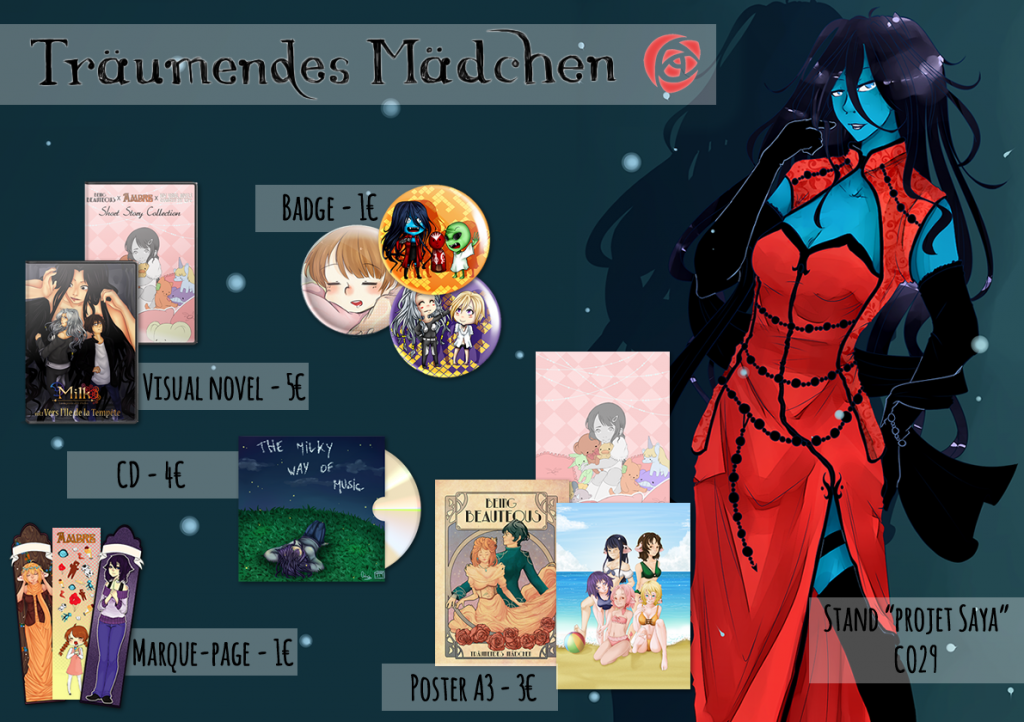 Goodies
Last time we told you all the orders had been send. In the meantime Projet Saya received the packages and was kind enough to take some pictures to satisfy our curiosity. Here is a sneak peek, I hope you're drooling as much as we do XD.
Hard copies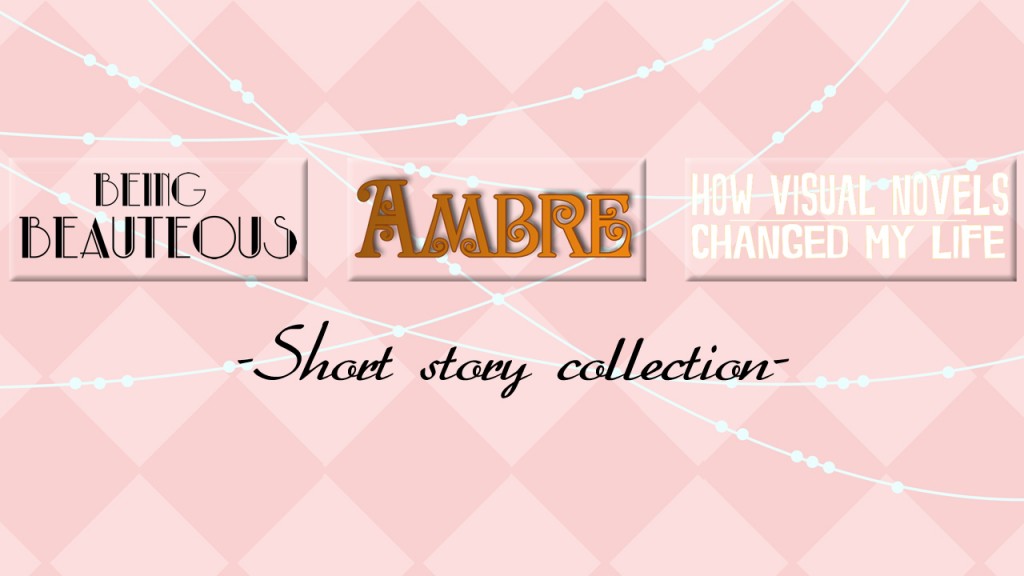 After a long month of fierce work, we were finally able to finish the Short Story Collection we promised during the Indiegogo campaign. Therefore we will sell it next to Milk first volume (episodes 1 to 3). Speaking of Milk, we're deeply sorry to announce we didn't made it on time for the English translation. If you buy Milk hard copy on our booth, you'll have access to a patch later (if you want so) to correct that mistake. As for the free wev versions, they still are planned way later this summer, so if you didn't preorder, you'll have to be patient ~
Booth activities
In addition to the goodies sales, we really want to make the most of our talented artists. Roganis won't be able to bring his music instruments as planned, due to technical issues, but our three lovely designers will make drawings on request. Morsy will only be there on Thursday and Sunday, whereas Melow and Orties will be there the entire week. Don't hesitate to ask them !
Since Projet Saya has a camera, we won't forget those who can't go to the convention ! If you follow us on social networks (Twitter, Tumblr and Facebook), you'll be able to see us clown around  live XD.