(We're 60% funded! That's one step closer to our dream but there's still a long way to go so keep on supporting us on Kickstarter and Greenlight!)
After writing two articles on Chronotopia's story (namely the concept and the characters), I'm making way for PyriteKite/Kat to explain her part of the work: backgrounds art. She's very talented so check out her DeviantArt account~

* Note: I use Adobe Photoshop CS6 for creating backgrounds and take about a week to complete one depending on complexity.
I'd recently completed watching the TV series, Merlin at the time I was contacted to draw the backgrounds so its medieval setting influenced me for most of the demo's backgrounds – it also accounts for the earth colours that I apply to the underpainting of the castle interiors in Chronotopia. The references I was provided with weren't from the same era though and I settled on combining some qualities of both.
Prior to creating anything substantial, I usually attempt to visualize the world while reading the background descriptions/script. Simultaneously, I dive right into collecting references to help give the background art a general direction and research to develop ideas. For each background, I compile selected references and draw preliminary sketches and quick studies in a sketchbook to get a basic grasp of the subject if necessary.
I recreate the analogue sketch which works best in digital later. Occasionally, I'll discard it altogether if it doesn't translate well digitally and end up designing another. I keep sketches loose, prioritizing colours/mood early and blocking in the general forms on a separate layer. Once the sketch is approved, I start painting over this base layer, rendering details as I progress.
After finalizing the background, I work on any animation required (which is planned ahead of time). I admit this is my least favourite part as I find it rather monotonous, but I try to persist in getting frames cohesive using the animation tools in PS, and studying reference videos in slow-motion.
That was PyriteKite's insight on background art; I hope you enjoyed her explanations! And if you want to see more from her…well, you know what you have to do: back us, of course ;).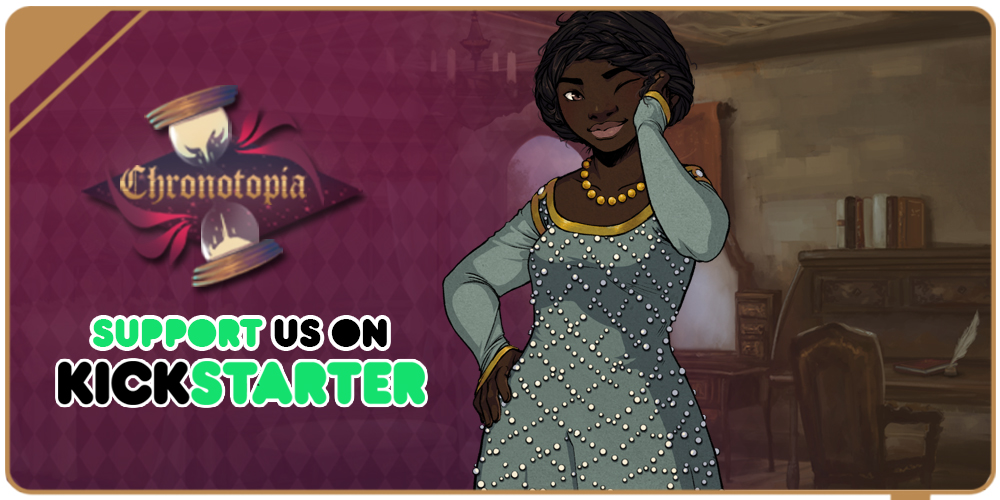 For the upcoming article on this series, another member of the team should volunteer to talk about their work on the game. Who could be next, I wonder?