Let's bring 2014 to a close with a little report of everything that happened this year (like what we did last January).
To begin with, we released Episode 2 from Milk ~La légende des étoiles during mid-March. It was a bit hasty to my taste since we were late in relation to my estimations, and we had to rush through the release to tackle the next task. Which is a shame and I really don't want the same mistake to recur.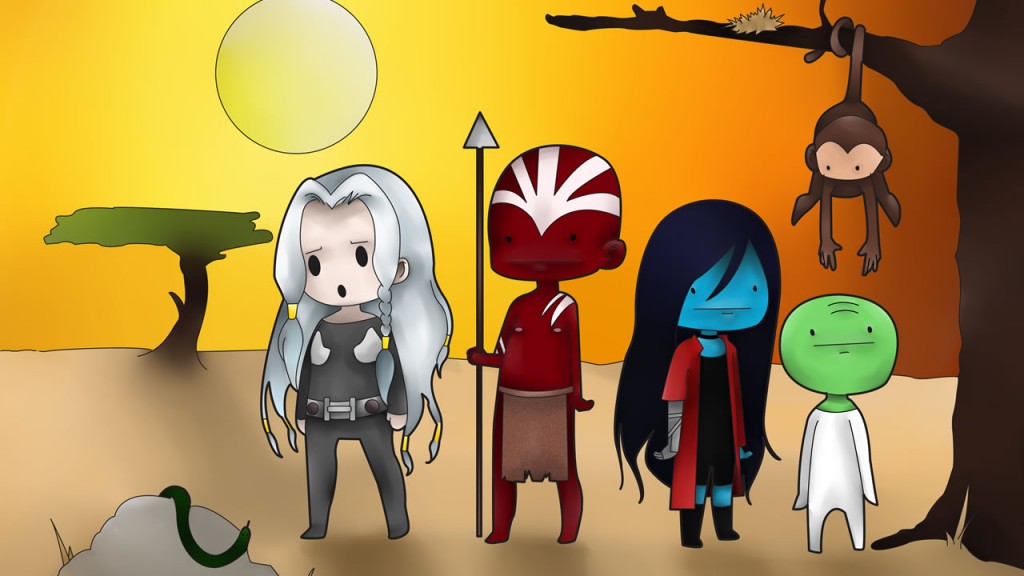 The good news is that with Episode 2, Milk was officially heading towards Khzi's part that I loved to write and that contrasts a lot with what I wrote for Episode 1. The cows and Tarô aren't the main characters anymore and just accompany the long story narrated by our nutty alien. I think Khzi has everything to be popular and the various feedbacks I got confirm that impression. Freyja seems to have fans too, I find that amusing XD.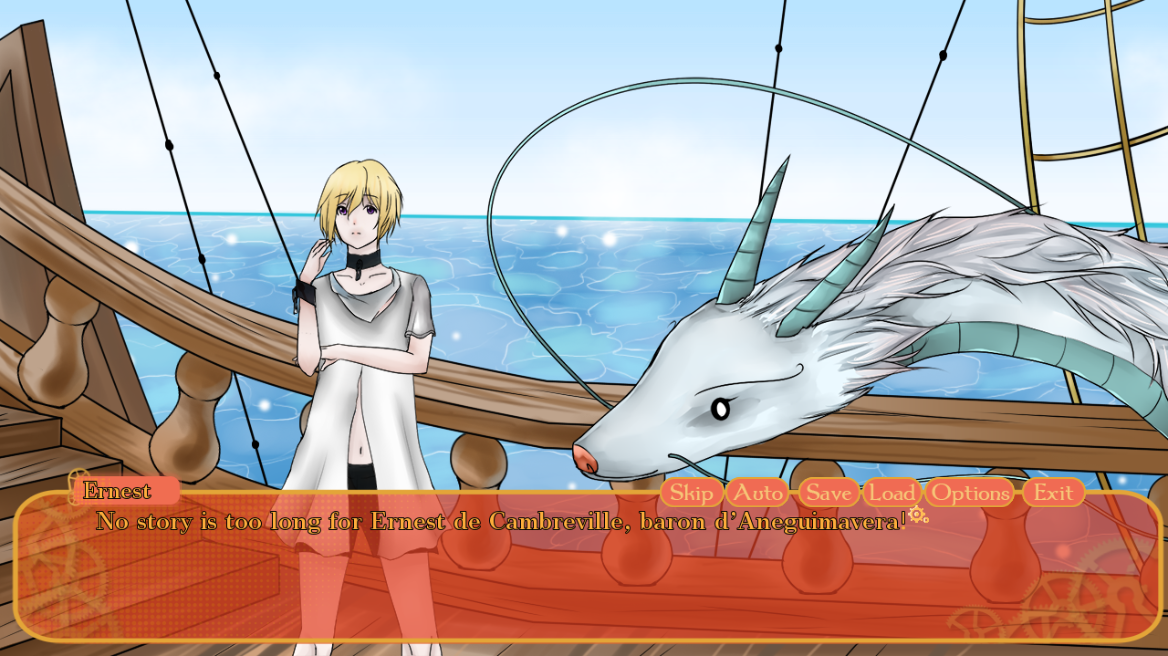 The key element with this release is essentially our transition to the current team (who gained experience during the journey). We still have a big gap between the art assets but we'll solve the issue in due course. The current style should stay at least for a while even if we're not immune to something unexpected.
March was also the month of Nanoreno, and I went from Milk to How visual novel changed my life, released in April, without transition. The artists's work was precisely limited to avoid burnout so the gain was mostly based on text and programmation. Which turned out to be a nightmare… Overwhelmed, I had to infringe upon my on-the-job training schedule in order to finish the script (and integrate the translation, while I'm at it). The whole thing with an even moreunpredictable  Keul. I copped it, which may explain why the game was a bit delayed. And I thought it would only be a little gift to please our fans. That'll teach me to do too many things at the same time ='D.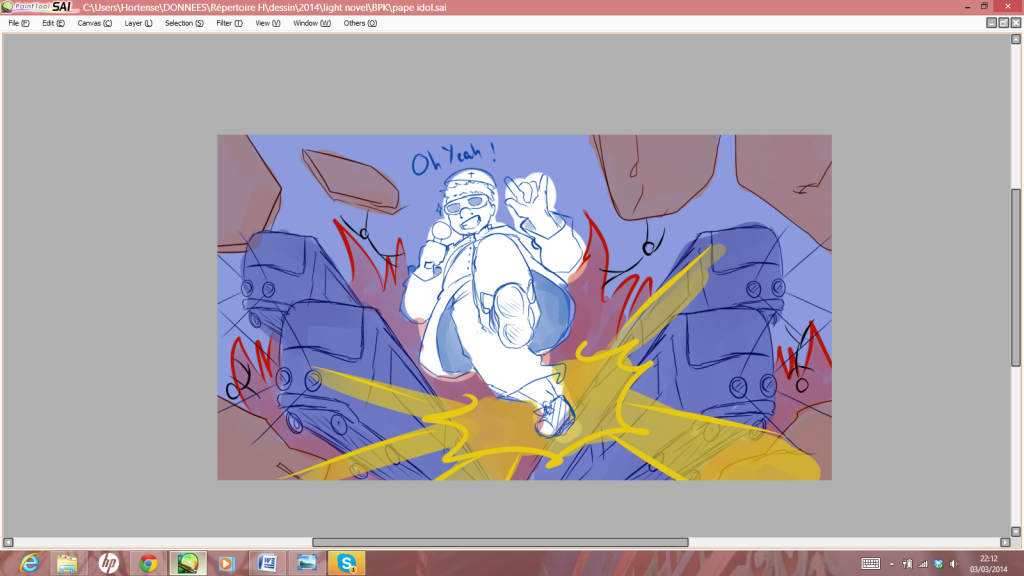 Since HVNCML was just a small thing without pretention, I didn't expect much. So, many month later, I'm really surprised to see people discovering us like that, I sure hope they won't take fright because of what I wrote XD.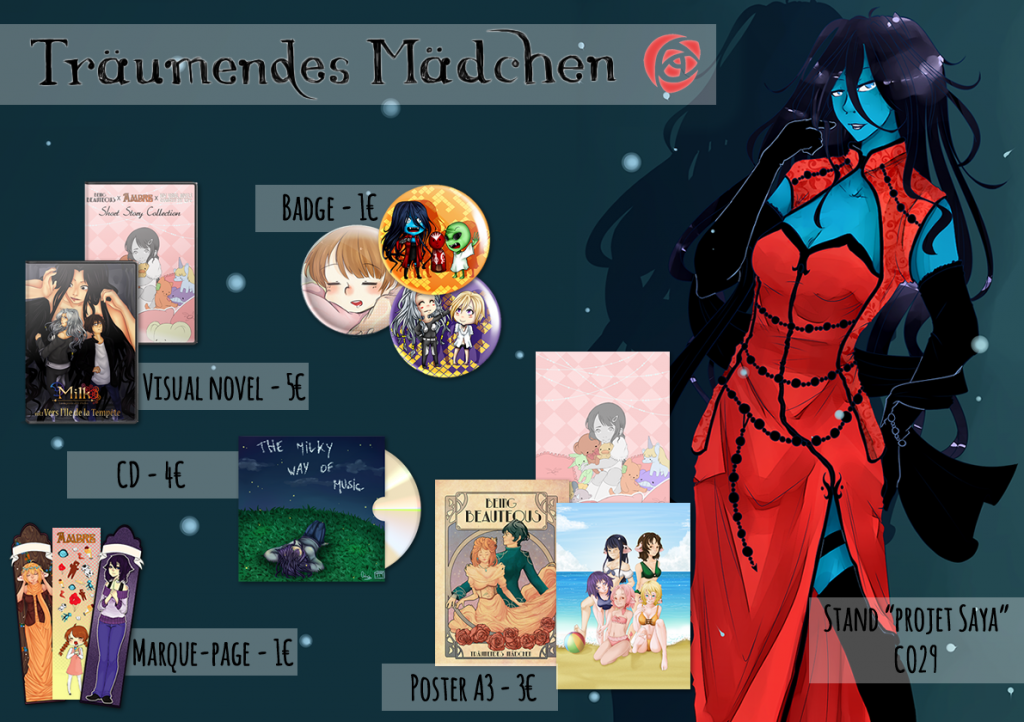 Two visual novel in a year is quite decent, except that we never stop. Never. The big project of the year was of course the team going to the Japan Expo convention. I won't hide hide, it's tottaly because of the Endless Seasons guys, they have a catching enthusiasm and were looking for people to share their booth with anyway :p. In the end, Projet Saya offered to supervise and we managed to convince Atelier Dreamnoid to join us in this crazy ride. The preparation was huge, no organiser wanted to leave things to chance, so we ask every participant for thei opinion many times in oder to be in the same wavelength. The Träumendes Mädchen team had to finish many things, with the weight of the crowdfunding campaing on our shoulders, like Episode 3 and some goodies. The remakes got added really fast with the success of the first strechgoal. Thanks to our artists, including Orties and Melow who produces most of the drawings between the two of them, everything turned up alright.
In the end, it was an enriching experience. For a first time in the convention world, I think the team did a good enough job and it was a pleasure to meet everyone IRL and spend time with fellow developpers.

Once again, it should have been enough but we had to give ourselves more work ='D. The summer end was a good opportunity to put webdesign under construction. The old devblog wasn't suitable anymore, we wanted a real "shop front" and not a messy page. If posisble, the site had to be both in English and French for pratical reasons. The result still isn't perfect but we're working on it!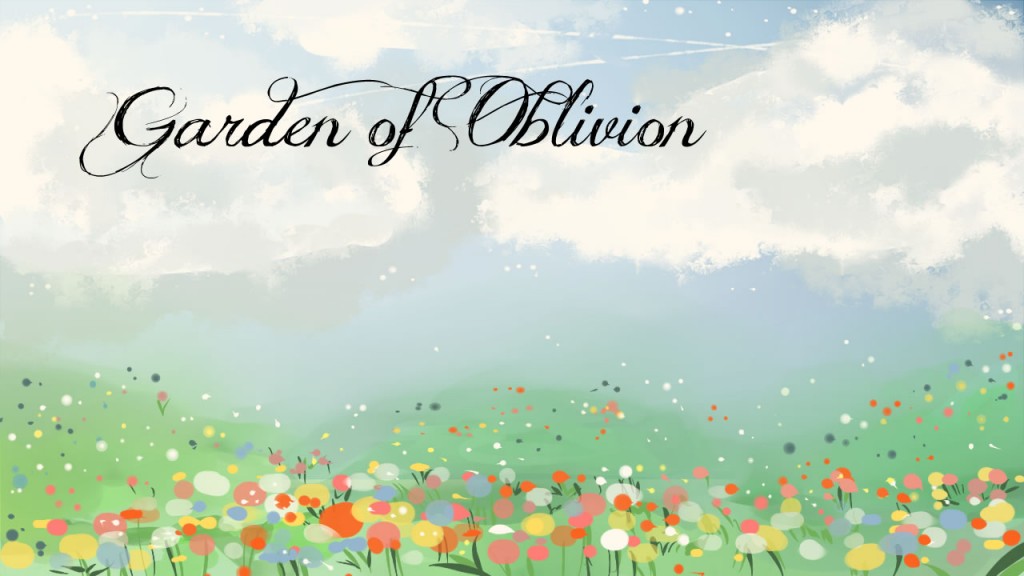 Icing on the cake, we tried a new game jam : the Ludum Dare. With an even more challenging goal than Nanoreno and a different community, we were assured we need a lot of coffee and wouldn't get much sleep. Many difficulties made the experience a bit painful on my side (I must be a masochist XD), the team did finish a game in time. Of course, it couldn't be a big complex one (don't forget it was done in a weekend) but Garden of Oblivion, published betwee August and September, was the perfect opportunity to male a real game from scratch. We did rely on what we knew well (visual novel) and the result has the same vibed but we learned a lot.
The rest of the year (not much left) was used to progress on Milk Episode 4 and some various little things : like the dematerialised version of the games we sold at Japan Expo, the arranged OST of Being Beauteous by Roganis, a big giveaway, etc.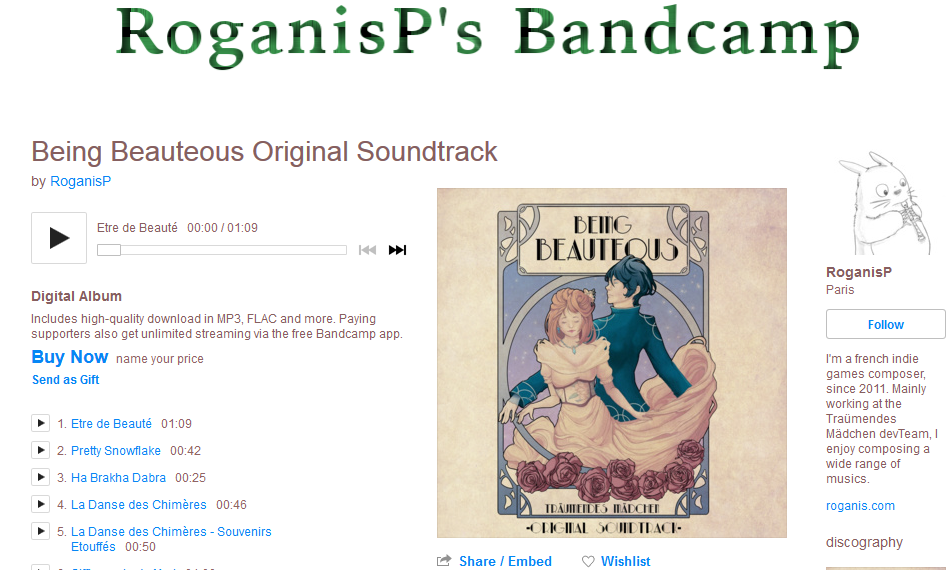 To conclude,the planning I had in mind for 2014 was loaded and the team used a lot of energy to make it possible. It's an achievement I'm very proud of and I shouldn't try to do as much this year if I don't want my lovely teammates to die of weariness…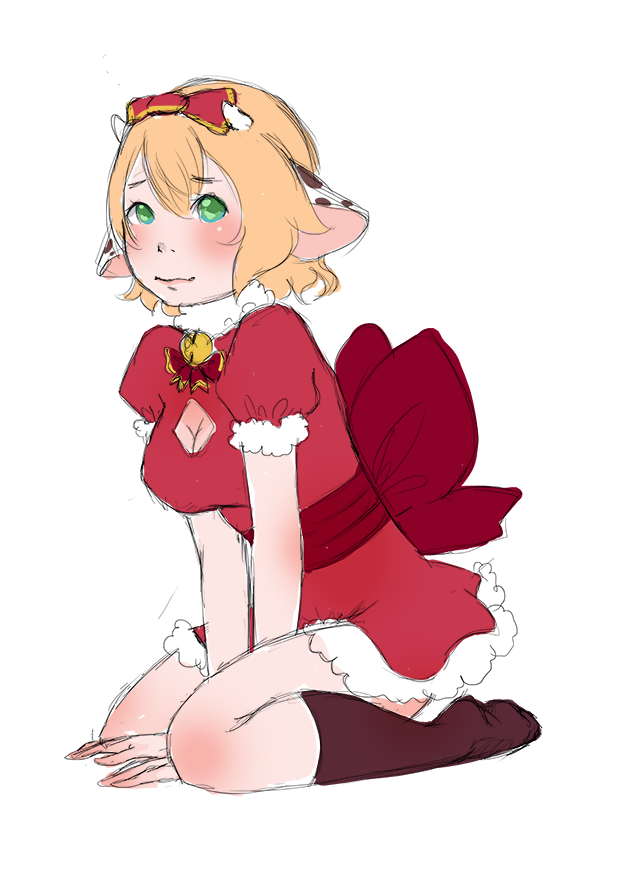 I'll make another post early January to reveal what we're gonna do in 2015 (a year as surprising as the last one, I hope), so meanwhile I wish you a merry Christmas. Also, here's a cute Christmas Miruku by Melow ;).