The team is proud to announce that we're currently working on a new visual novel that'll serve as an alternative version of Ambre. Indeed, I got a lot of messages from fans who wanted a happier ending and I decided to rectify that. In this whole new story, the eponymous heroine will be able to solve the issues between Tristan and his wife…thanks to magical powers.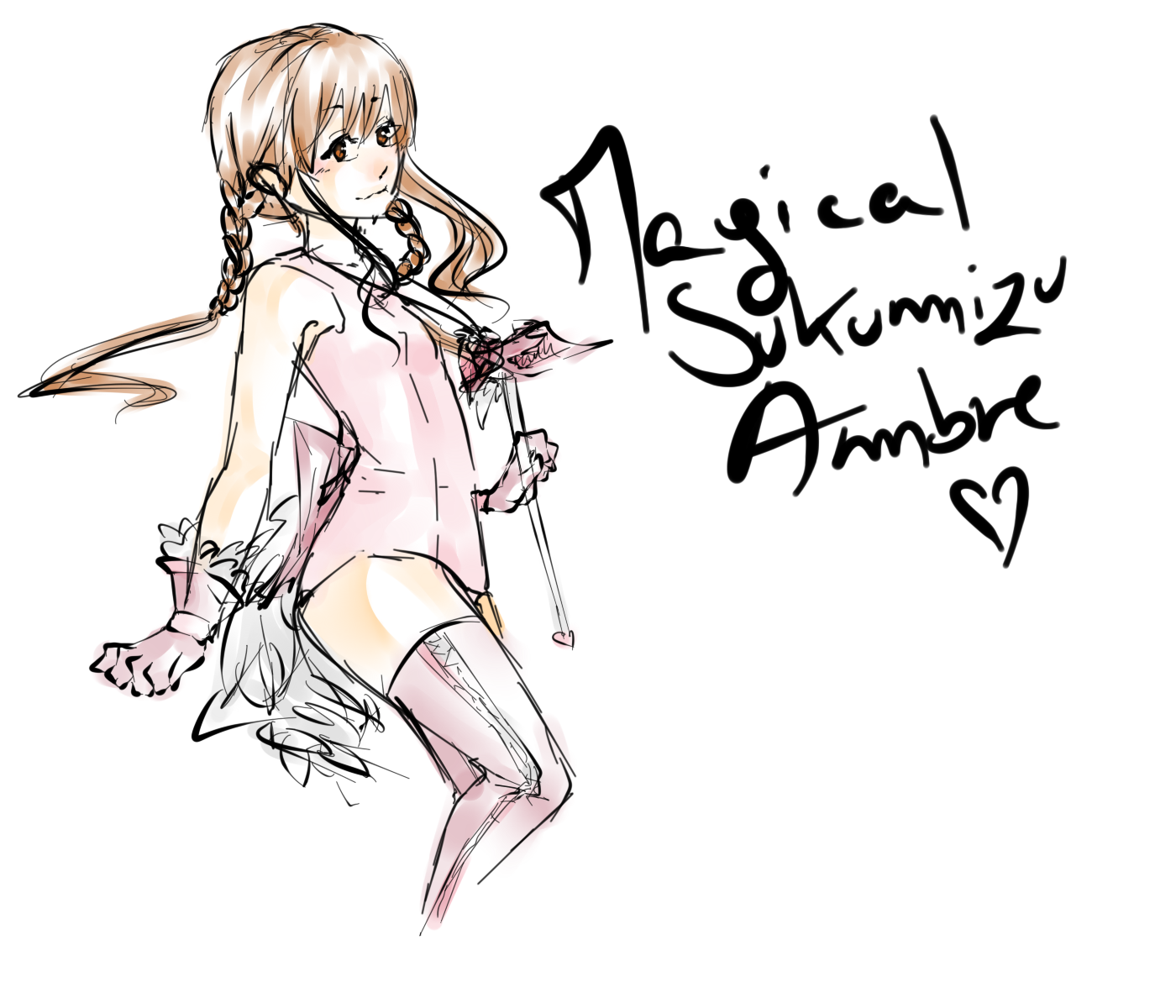 Now a magical girl, Ambre will have to use magic wisely in order to make her friends and family happy. And the picture wouldn't be complete without mentioning that it'll be possible to actually control her during shooter phases : you'll have to throw love waves at the citizens who are overwhelmed by negative emotions in order to free them. Magical Sukumizu Ambre (working title) will therefore be an hybrid between visual novel and 3D shooter !
The one in charge of the art will be our newest recuit, KinectikLover (aka Kinect), so I hope you'll support her and that you're looking forward to discovering this new game !
EDIT: April Fools obviously :p. But it is true that Kinect is joining us! She'll be in charge of Milk backgrounds, so your support is still very much needed ;).