Description
Träumendes Mädchen is an indie development studio based in Brest, Brittany. Our goal is mainly to tell stories: We like them to be unusual, in all sort of genres, and we like to tell them in unusual ways. Despite the German name, we're actually French.
History
Early Works
Formed in 2012, the team was originally composed of young volunteer students who simply wanted to have fun and promote visual novel in France. In this form, we published no less than a dozen of releases, including 5 games created upon different game jams, as well as the bases of a big episodic saga. All of them are available for free either on itch.io or on Steam. It should be noted that we're attached to multimedia: most of our games are also released on mobile.
Today
After years of experimentation as hobbyists, the team underwent a facelift and set itself new challenges. Formalized as a Sole proprietorship with limited liability company at the end of 2015, Träumendes Mädchen is now tackling the development of more ambitious commercial visual novel, the first one being Chronotopia: Second Skin.
Recruitment
We're always interested in increasing our database and working with new collaborators, even if we're not looking for someone at the moment. If you want to be a part of the team, you can just send us an email that includes your motivations, skills (drawing, composing, coding, translating, proofreading, other) and a link to your online portfolio/webpage if you have one. If your submission catch our eyes, we're likely to call on your services some day soon! We'll do our best to respond as soon as we can but, being a small indie team, it might take some time so please, be patient!
Projects
---
Videos
Chronotopia Trailer YouTube
---
Images
There are far more images available for Träumendes Mädchen, but these are the ones we felt would be most useful to you. If you have specific requests, please do contact us!
---
Logo & Icon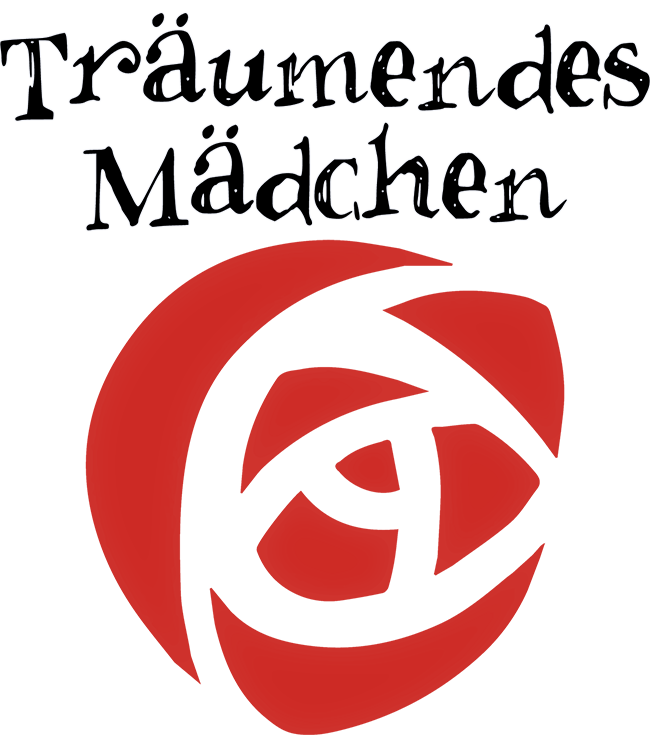 ---
Awards & Recognition
"Nomination for the "Innovation Talent" prize, BGE Talent Contest Brittany 2016." - Award Ceremony, 15 September, 2016
---
Team & Repeating Collaborator
Orlane Guéné
Writer, Programmer, Founder
Contact
---
presskit() by Rami Ismail (Vlambeer) - also thanks to these fine folks